KAPPA PI BETA
Kappa Pi Beta Fraternity is a premier Asian American-founded service and social fraternity dedicated to the needs of the community alongside a commitment of higher learning, the promotion of the traditional Asian values of respect and discipline, and the overall essence of unity among all people of different background.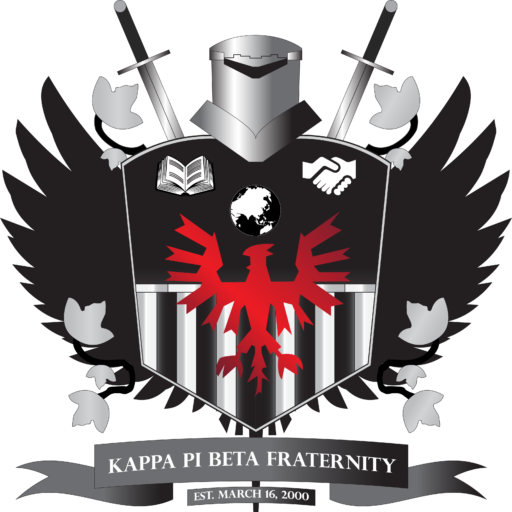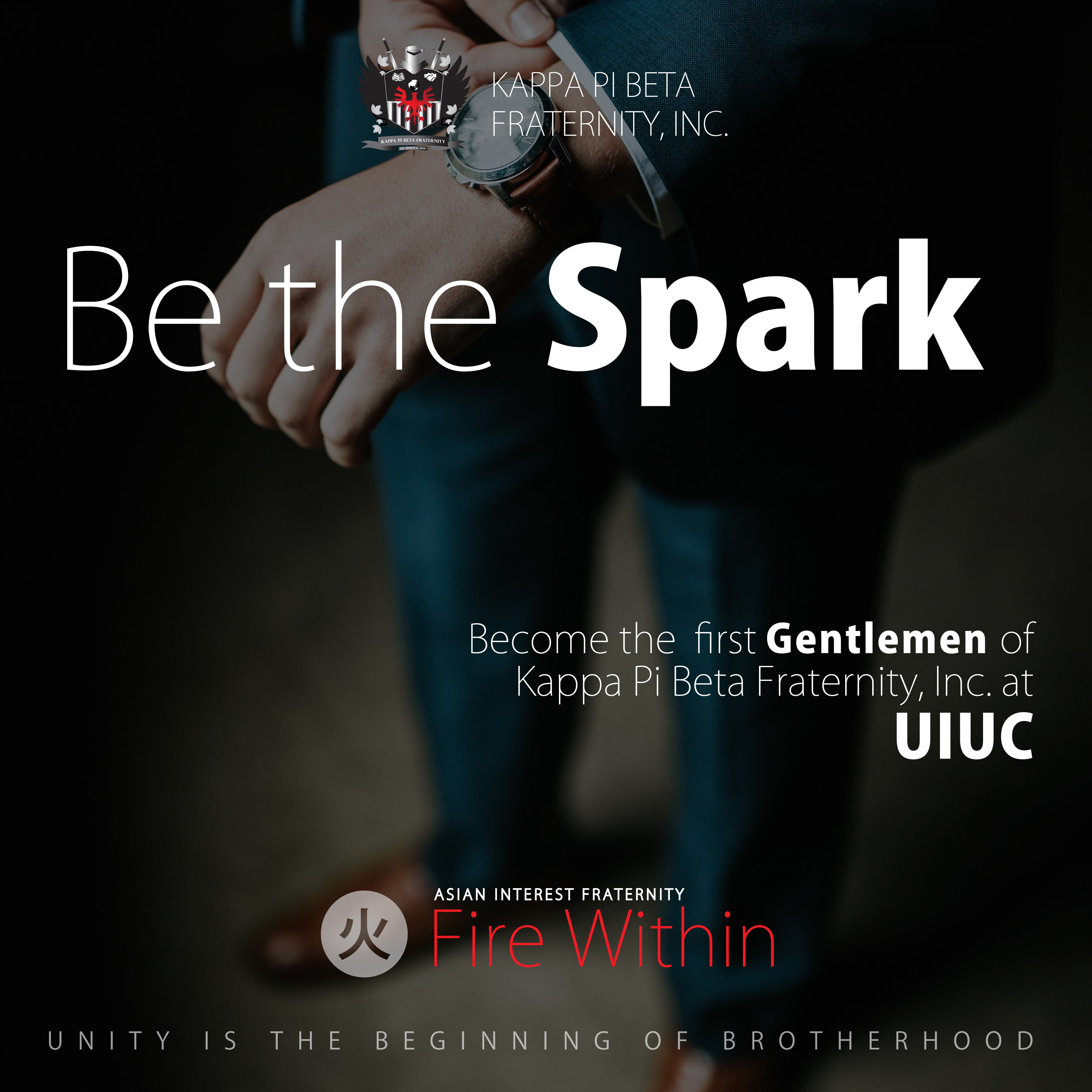 Expansion Announcement: University of Illinois at Urbana-Champaign!
Kappa Pi Beta Fraternity, Inc. is proud to formally announce our expansion to the University of Illinois at Urbana-Champaign! If YOU are a student at UIUC and are interested in starting a fire as the FIRST Gentlemen of Kappa Pi Beta on campus, come out to our official recruitment! Click here for more information and updates! 
#FireWithin #BeTheSpark 
When we founded the new Greek organization of Kappa Pi Beta on March 16, 2000 at Northern Illinois University (NIU), we
consisted of only six dedicated men who sought a new and different bond of brotherhood that would withstand
the test of time. From our fraternity's induction almost twenty years ago, I am proud to say that we have grown into
a strong brotherhood of over 200 members nationwide and are still growing. What we, the Founders, had in
mind was not a fraternity that fit into the norm. We envisioned an Asian-interest organization designed to make an
impact on not only the individuals that comprise the organization, but to the respective community as a whole.
Renmar Salceda